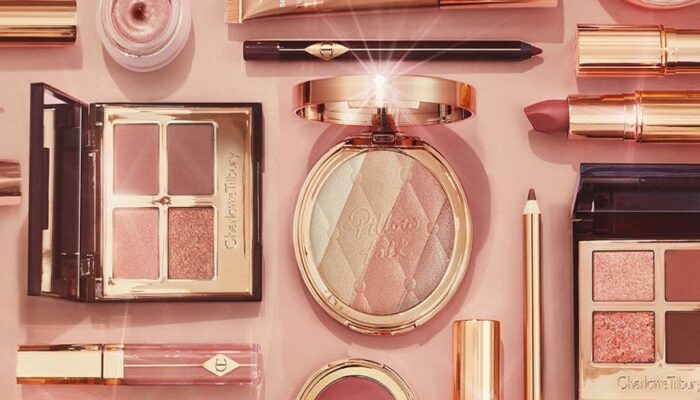 Makeup has increasingly been the most sought-after necessity since we are now residing in a fast-paced world, that is centered on appearances and personalities. The outward appearance and an appealing look, are now a more important phenomenon than any other great theories since these make the first impression of any individual that we may come across. Therefore, the makeup industry is on the rise, and continuously producing the best makeup products that are more likely to be acknowledged and appreciated with a larger consumer family across the globe.
We can see the variety and huge demand for makeup products, as every individual has their own choices and favorite picks. Be it the normal routine makeup, some bold cat eye essentials, some vegan product demands, or the flavored and tinted makeup products, all are growing in both demand and manufacturing, owing to the huge popularity and even the awareness of self-beauty and love, all around. Moreover, the influence of social media, celebrities, and the entertainment industry, have hugely contributed to the growth of the makeup industry since every person wants to follow up and be in line with the newest trend that is happening, and never want to miss out. In this race of trendy fashionable world with makeup and cosmetic products all around, we all are familiar with some of the best makeup brands in India, and even internationally. And of course, every brand has its own consumer family which are major contributors to its growth and success.
This means that we all are surrounded by makeup products and cosmetic industries that are evolving hugely, for the benefit of all. However, choosing the best makeup productsis a task in itself, since compromising with your skin is not what you will ever ask for!
How to Choose the Best Makeup Products 
First and foremost, know your skin type. Whether you have oily skin, dried patchy skin, or a mixed type of skin. Because if you know your skin well, you will be able to choose your make-up products more appropriately, that will perfectly suit your skin type. Also, be sure of what skin tone you want the makeup for, since all products look different on varying skin tones. Always remember, that all skin types are different, and choosing the wrong unsuitable makeup products can cause severe rashes, irritation, and even more harmful skin problems.
The next task is to research and research and research! Find good and reputable brands that have a good background and reputation for their makeup products and daily essentials. Read customer reviews to get honest and basic knowledge about various products. You can have access to many best makeup brands in India, very easily, and if you wish you can even search for some big international brands. And remember to set a budget beforehand, or you might find yourself being taken away by the wonderful beauty products available! Always compare the ratings, products, prices, and quality of the makeup products that numerous brands offer, before going for the final purchase option.
Now after all the research, it's time to finally start with your makeup products shopping. Let's start with the foundation. Always test the foundation in natural light, in your jawline, so that it matches your skin tone and you don't end up looking like a clown at that party. Check if the foundation has an SPF if you require some sun protection. And most importantly, check the formula of the foundation, whether you want a matte one, or a hydrating one. Similar things are to be considered when choosing a concealer. Be sure of the skin tone and formula for the same.
Next up is your bronzer and blush. You can have access to various options ranging from shimmer to matte, therefore you can choose according to your preferences. Also, choose the blush tones that compliment your skin tone and look good on you. For eye makeup, you can always choose a product that will help enhance your eyes more. Choose good shades for eyeshadows, lengthening and volumizing eye mascara, and pencil, liquid, or gel eyeliners, based on your look or preference. For lip products, there is a wide range of makeup products that are available for you to choose from. Be it kip liners, lip glosses, lipsticks, lip oils, and much more. With a wide range of shades available, choose and pick what suits you the most, and what you like to experiment with.
Now once you have chosen your favorite make-up products, always consider the skincare benefits that the products provide. Check if they have SPF, antioxidants, or hydrating ingredients, specifically if you have really sensitive skin. Also never forget to check product labels for any allergens, or any component that they might contain, that you are intolerant to. If you are purchasing makeup products physically, in stores, then try to check and test them before buying, since skin sensitivity needs to be taken care of while buying makeup and cosmetics.
Now, who doesn't want that makeup look to remain till day long and be waterproof too? Like a dream come true, right? So do check such labels, and opt for the ones that suit your desired requirements perfectly, so that your party does not get ruined with all those mascaras and lipsticks coming down with teary eyes.
Conclusion
Hence, the makeup industry has grown tremendously over the years and will continue to expand in the coming years too, since the wide demand is only increasing day by day. The huge availability of various ranges of beauty and makeup products is undeniably the ultimate need of today's world since consumers are all set to try and experiment with new looks to keep up with the ever-changing fashion trend of the globalized world.
Moreover, as consumers, it is a responsible attitude to ensure that we all check the safety concerns, and skin sensitivities before buying makeup products. Hence choosing the best makeup productsis not only an opportunity but also a responsible attitude, which must be encouraged.