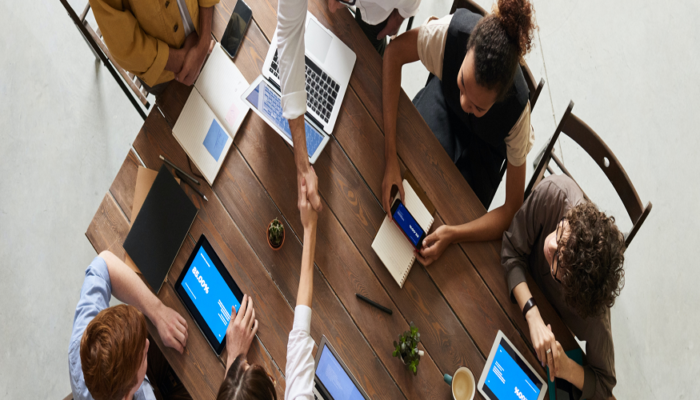 As new cutting-edge technologies are created, the need for embedded analytics and the excitement around it grows yearly.  Everyone benefits greatly from embedded analytics since it enables end users to explore data on their own and discover insights without the assistance of IT professionals or data analysts, while also assisting product managers and company owners in giving consumers the best experience possible. Even if there are countless advantages to embedded analytics, we believe that these are the ones that matter most to businesses:
1. Analyses That Are Contextualized
Incorporating real-time, contextual analytics into users' workflows is one of the main advantages of embedded analytics. Sometimes, data cannot be comprehended or evaluated on its own since the rows or raw statistics don't provide any meaningful insights.
However, embedded analytics solutions include powerful data visualization and reporting features that enable users to turn those raw figures into clear, understandable business insights in the context of the event.
2. Promotes Data-Driven Decision Making & Culture
Giving users timely and pertinent insights directly into their workflow supports a data-driven culture and more analytical thought. With the aid of in-context analytics, your users can decide more quickly and effectively depending on the information that is now accessible to them or displayed on the exact screen they are looking at.
People typically feel more secure making judgments when they have a greater understanding of how their choices may affect others. Data helps to eliminate subjective decision-making since it is more reliable and credible than gut instinct.
But just because you're using statistics to inform your judgments doesn't imply they'll be right all the time. It's crucial to continually measure, monitor, and link the metrics to each choice. Transparency of data and using it to inform organizational choices also promotes teamwork and confidence. You may communicate company goals with workers and give them the authority to utilize data to further those goals using embedded analytics. This has been demonstrated to increase an organization's bottom line.
3. Boosts Productivity And Enhances Business Results
By utilizing open source embedded analytics, users may view data in context rather than having to switch between different programs to locate what they need. Users may spend more time on important activities that require their expertise and, of course, a time when they are not forced to transition from business apps to analytics tools to explore and hunt for insights.
By fusing operations and analytics, embedded analytics may also dramatically boost an organization's business performance. For instance, by automating machine operations, a manufacturing organization may use analytics to reduce downtime. Analytics in the insurance sector can aid in preventing bogus claims. Analytics may improve marketing efforts in the telecom industry and assist businesses in creating personalized products and advertising offers that will reach the appropriate customers at the right time.
4. The Use of Embedded Analytics Improves Competitive Advantage
The competitive edge that open source embedded analytics gives software suppliers and end users is among its strongest advantages. Your company can benefit from or provide the business insights of your customers while your rivals that don't leverage or offer embedded BI are still figuring it out. Both corporate owners and end users can benefit from data analytics solutions and their embedded analytics features. Among these advantages are:
Data access is quick and simple, and dashboard building
Greater knowledge of your target market
Identification of potential for improvement
Identifying performance concerns that need to be addressed
Possibilities are increased by cost reductions and profitability
5. Shorter Time To Market
One of the biggest problems with open source embedded analytics is the purchase vs. develop your analytics solution debate. Due to the requirement to deploy a product as soon as feasible and the typical build-it-yourself timelines being seven months or more, many product teams choose to purchase a bolt-on analytics solution. Purchasing a pre-built, off-the-shelf product significantly reduces time to market in a fiercely competitive SaaS industry where CEOs want a speedy response.
Buying Versus Building Embedded Analytics
1. Raises More Money
According to a study that was published in AnalyticsWeek, 96% of the 500 project managers, software developers, engineers, and executives polled claimed embedded analytics helps their total revenue growth, and 92% said it has increased their ability to differentiate themselves from the competition.
You will boost your income streams when you improve customer happiness and application utilization, and provide your customers the tools they need to make better, quicker choices using data.
Embedded analytics may increase client loyalty and expand your company by :
Increasing word-of-mouth by ensuring customer happiness
Extending the range of possible customers you have to attract more users
Acquiring additional knowledge and information to analyze and lower client turnover
Assists In Preserving Brand Identity
You must pick a vendor to collaborate with who has white-labeling capabilities to completely profit from the best embedded analytics tools in usa. Your users shouldn't feel as though anything in your application is out of place.
2. Self-Service Reporting Options
Users may utilize data to answer their queries thanks to integrated analytics tools' self-service reporting features. Everyone who uses your app, including your clients and internal teams and departments, benefits from the best embedded analytics tools in usa. All of your users will be able to build their reports and dashboards whenever they need them by integrating self-service reporting with an intuitive drag-and-drop interface into your application.
3. Integrated Analytics Combine The Data
You may quickly combine data from several major data sets and data sources with the aid of the best embedded analytics tools in usa to get a 360-degree perspective of your company or a particular part of it. As a result, users spend less time than they would normally analyze various data sets, you get insights faster, and your workflow efficiency goes up dramatically.
4. Information Security
This is a big advantage of open source embedded analytics. For privacy concerns, businesses are often reluctant to share their data with other businesses or third-party analytics tools. Avoid doing what other organizations do when integrating analytics into your apps: concentrating entirely on the dashboard creation experience while ignoring the security and privacy of their data.
You won't need to worry about an embedded analytics solution because your data never leaves the provider's protected environment. To prevent dangers or security lapses, data can also be managed at the user level.
Wrapping Up
The open source embedded analytics may take place within a user's normal workflow using embedded analytics, eliminating the need to switch to another program. A data connection that is saved in the report specification is referred to as an embedded data source or report-specific data source. Only the report in which the data source connection information is incorporated may utilize it. Use the Data Source Properties dialogue box to define and manage embedded data sources.