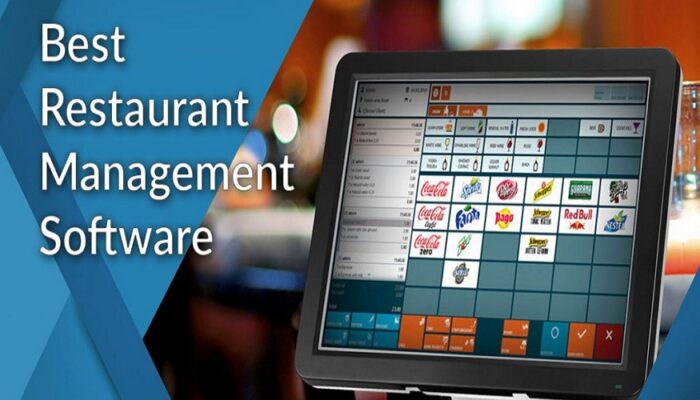 These days, technology is bringing smoothness, efficiency, and effectiveness to tasks. Now, talking about the right hotels management system, makes a huge difference in the way properties get managed across the world.  The use of hotel software for overall regular operations is beneficial to every kind of hotel no matter it is independent properties, resorts, Bed and Breakfasts, and more. There are many hotels that have already moved to this management software and systems. However, the ones that haven't done it yet, are looking forward to taking a step in this direction.
There are many options to choose from when you look into the systems and software. However, this post would tell you about certain things that help you make decisions that you don't have to regret.
Ask yourself why you need the software
Hotel owners of small and mid-sized hotel brands most of the time encounter these constant doubts that simply deter them from making the right and final purchase. Questions such as why you need to buy software and how would you train your team and more do pop up. Won't such a thing increase your workload?" Well, these are all the questions that knock at the door of your mind.  Well, if you really want to know why you should definitely invest in software for your hotel management then the reasons are:
You will save a lot of time spent on overall tasks; everything gets automated
You would have access to detailed reports to simply run your business in an efficient manner.
Your staff is going to show improved efficiency as they spend less amount of time on manual updates
You can simply enhance your marketing efforts and use technology to boost the overall revenue
The type of software you should choose for hotel management
Selecting the right hotel management type of software is not reliant upon the number of rooms or hotel chains you do own. Some cloud-based models simply offer great flexibility to pick a plan as per your overall requirement. There are two kinds of software for hotel management that hotel owners or hoteliers need to be aware of:
On-Prem or even Premise-based software
This type of hotel software simply stores the data locally on the premises of your office. As such, there is no sort of dependency on the Internet and hotel owners need to pay for the whole software. Hotel owners fully own the software they purchase but there is a restriction to the number of employees who can really use the software at a single time. The owners also need to upkeep a team for IT maintenance and overall support.
Cloud-based software for hotel management
These options are indeed efficient and cost-efficient – hotel managers need not invest in IT support or even hardware. Simply pay every single month as per the plan selected. Data that gets stored on the cloud may get accessed from anywhere across the globe.  Hotel owners can simply define as many users as they need for no additional cost. The costing plans most of the time include training and even support.
The point is simple, cloud-based hotel management type of software is currently the perfect option available for every hotel owner. The number of perks it offers cannot simply get matched by on-premise types of systems. Before you even choose to purchase web-based hotel management type of software, make sure that it integrates and blends well with your current website.
Is the software expandable once your hotel business grows?
At the starting time, you may be so excited to launch as swiftly as possible that long-term plans could seem too far in the distant future, though some basic features will seem to be somewhat all you need for a productive business. Sooner or later, though, every single effective business requires to go outside of the confines of the overall box they began in. Scaling up could actually lead to integration with third-party services, enhanced website loads, even needs for more storage space, and more.
Correspondingly, it could also require either moving to a more advanced level of an expensive package of services or simply migrating to another system. So, it is wise if you think ahead once you can and review the features of your overall selected software for proper expandability. The point is when your business is growing, make sure that the software you have for hotel management expands too. What is the point if you find that over time, your software is proving to be somewhat useless or less effective? So, be careful that you are wise about these things.
The software should fulfil a minimum 80 percent of your requirements
Apart from such basic features as an online booking engine, reservation management, even CRM, Reports, and Channel Management, you might wish to review the extra features that will help you optimize and enhance all the different processes. For example, your hotel could have several sources of income from diverse facilities such as a bar, restaurant, overall conference room, even spa facilities, catering, and a gym that could be managed either independently or even together. Thus, you might simply require to integrate separate booking and accounting systems into a single system to offer your receptionist and other department managers general information on availability, reservations as well as invoicing.
In case an off-the-shelf solution does not really offer the essential functionalities that can significantly influence your work, you are going to be forced to use extra software. This may require either finding manners to integrate it into your system can simply be complicated or requires you to manually transfer all information from a single system to another.
Conclusion
To sum up, you can check out hotel management software and ensure that you have a perfect experience, productivity, efficiency, safety, and effectivity for your hotel. The right software can make a massive difference for your hotel. After all, when the technology has the best to offer you in the form of management software, make the maximum of it.