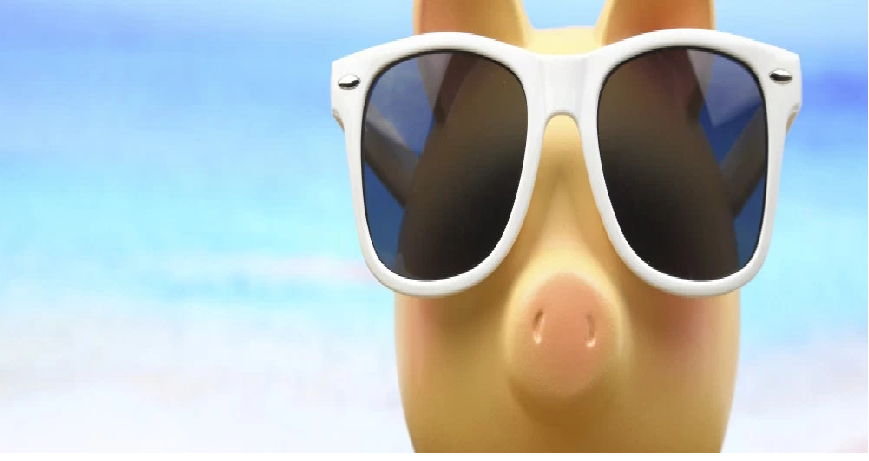 Good accounts make good friends". And this is particularly the case when we go together on vacation. Setting a travel budget and making sure everyone pays their own share is not always easy. Here are some tips to not get angry after (or during) the holidays.
One person advances all fees
To make your accounts with friends during the holidays, the first solution is that one of you has the necessary budget to advance costs. This person can for example pay for the plane, rent a house, camp or hotel, buy food on site, etc. At the end of the holidays, you do a calculation by dividing by the number of people so that everyone can return the money. However, be careful to manage your holiday budget so you do not have a bad surprise at the end. And above all, be sure to get along so you do not end up doing the addition of Muriel Robin!
Book a plane ticket to leave with friends
Make a pot
The second solution is to make a pot. Everyone pays their airfare, their share of the accommodation and you make a common pot for food, restaurants, various outings etc. Everyone puts the same amount. It is a simple way to make his accounts between friends for the holidays and we are sure that everyone has put his share.
Your ticket at the best price
Apps for accounts with friends
To set up a travel budget, you can also use an accounts application with friends. It's very simple, everyone can connect and see the status of accounts. Here are two applications to manage your accounts with friends.
Tricount
This account application between friends is very simple. In fact, all you need to do is create an account on Tricount, enter the names of the participants and share so that everyone can know the holiday budget. You add the expenses and divide them according to the number of people. If everyone does not have the same travel budget, it is even possible to make unequal expenditures. Once a refund is made, just indicate it on this application accounts with friends. With Tricount, everything is noted, you will avoid arguments because of money.
Your ticket at the best price
Splitwise
Here again here is an application of accounts between friends simple and effective. You can connect to several and each adds its expenses, it allows to follow the travel budget in the blink of an eye. At the end of the holidays, we know who spent what to balance the accounts. It is much less dangerous than a small paper or a receipt that can be lost. Your app to make accounts with friends accompanies you everywhere, you can indicate your expenses as and when.
Book a cheap flight
As you can see, there are several ways to budget holidays and respect the accounts with friends. Technology is on your side and accounts applications between friends seem to be a valuable solution. Complete, she will accompany you on all your trips. Moreover, these applications are free, it will not weigh down your travel budget, why deprive yourself?