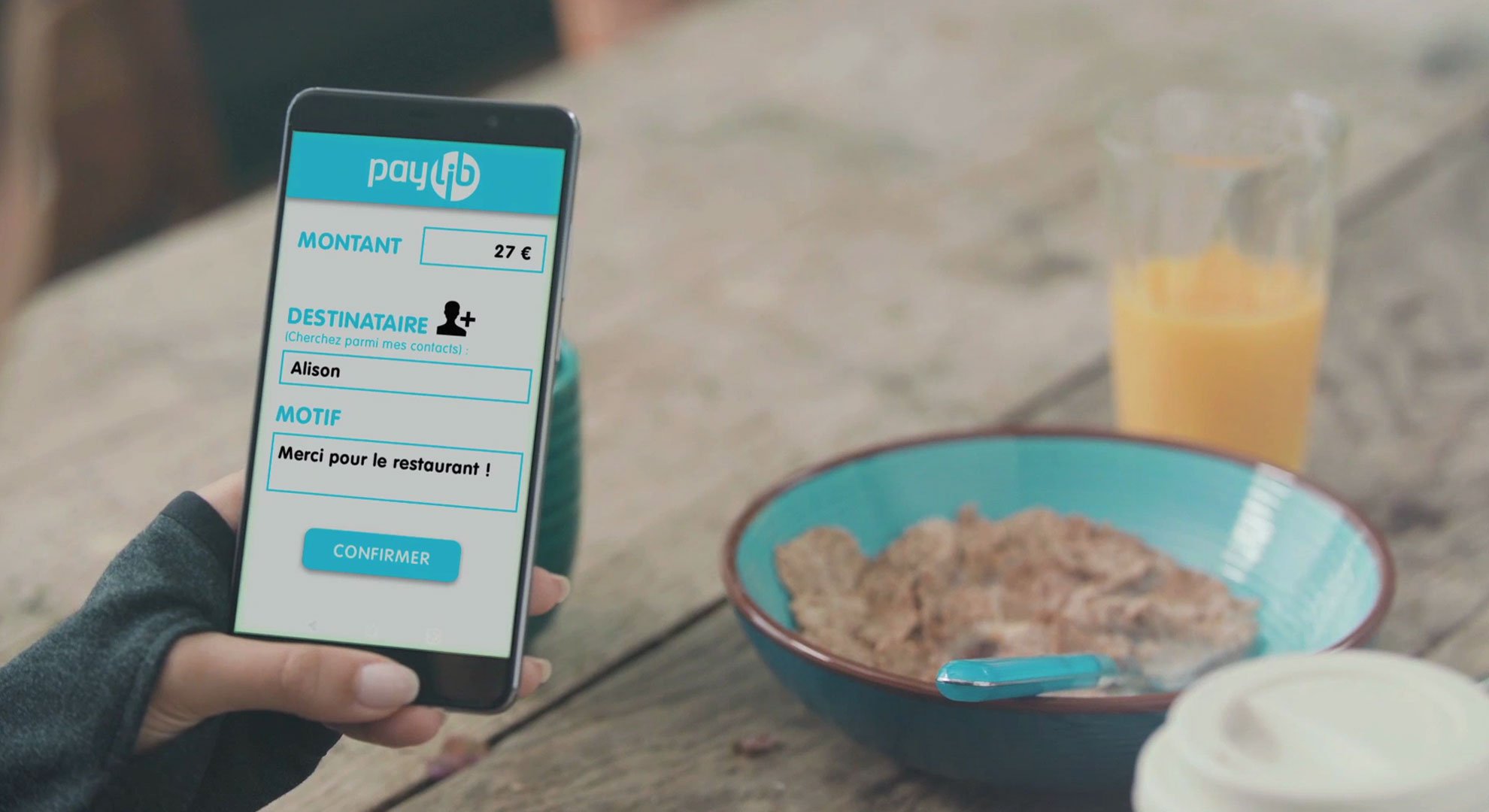 a Banque Postale has set up the 100% digital payment system called "Paylib" with the main aim of giving businesses and individuals the opportunity to boost their turnover while reducing the risk of unpaid bills. In partnership with the two giants of the banking sector BNP Paribas and Société Générale, this new online payment service promises transactions in a simple and secure environment.
Indeed, Paylib is based on a totally confidential payment technology (users who make online purchases do not need to enter their bank details), what to guard against hackers. With this state-of-the-art authentication system, this digital wallet is acclaimed by Internet users looking for a secure payment solution from their mobile, tablet or computer.
It must be admitted that the launch of Paylib fell at the right time given the reluctance of the French vis-à-vis payment systems on the Internet (the results of studies conducted by the IFOP reveal that more than 33% of them give no (or little) confidence to the platforms available on the market).
The use of Paylib is easy and intuitive: just activate the service in a few clicks, create the ID and choose the credit card that corresponds to its transaction needs. When shopping on a merchant site, the customer who has chosen the Paylib payment method has only to identify himself via his email address and validate the transaction with the same password.
Paylib promises easier cash management
The Paylib payment service bases its specificity on the Mercanet solution used by BNP Paribas Bank. But the fact remains that other solutions are proposed on the web to highlight the free and diverse aspect of this new 100% French electronic wallet. Moreover, leading brands in their field such as Leroy Merlin, Voyages SNCF or PriceMinister have already proposed this solution to their customers.
Regarding cash management, it is made easy by Paylib's technical acceptance platform in that the nature of transactions is very similar to that of traditional bank cards. In addition, Paylib offers the best real-time reporting tools used on Mercanet. In other words, all the data relating to the purchases made are stored in the strictly confidential database of the bank and will then be returned on bank statements in the "current account" category.
As a result, Paylib can benefit from insurance systems valid for different bank cards. For more information on this topic, visit www.detective-banque.fr .
Paylib already plans to expand its offering to a broader horizon
Paylib's main challenge is to meet the needs of more than 23 million loyal customers of the three partner banks (BNP Paribas, Société Générale, Banque Postale). This is a very daring ambition given the meteoric rise of the e-commerce sector which suggests an increasingly accelerated evolution of consumption habits of both private and public economic players.
Online payments have become unavoidable especially as customers, in addition to their requirements for speed of purchase procedure, see their needs for diversified products intensify day by day.
With this in mind, Paylib wants to meet these expectations by providing them with a payment tool that gives them confidence in a constantly changing monetary and financial environment. The goal is to integrate the process into everyday life (payment of water and electricity bills, local purchases and sales among traditional small traders, etc.).