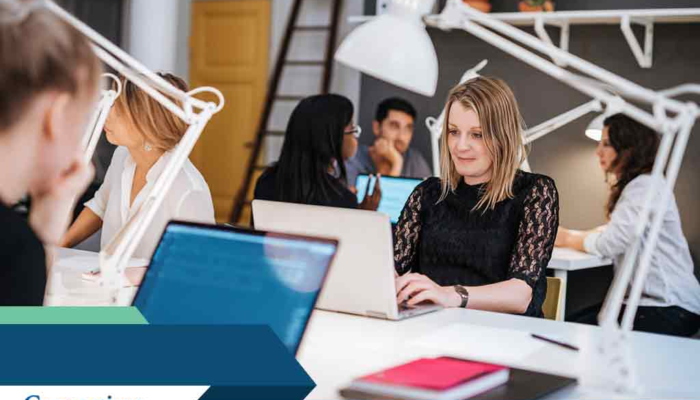 A virtual business address is nothing but a real street address that is used as the mail centre or office building where one opts to receive the email and packages. Many states require small businesses  to use a physical street address to register the business or LLC. Hence these businesses require to fulfill these formalities to create an existence in the business world. This process is little difficult and now we will look  how to get a Virtual address for small business.
With rapid increase in the digital platform usage, there is a significant increase in virtual mailing address for all the business. Now companies can get a genuine physical mailing address for the business at just a fraction of the cost to rent by using the virtual office platform.
Options for Getting a Business Mail Address
 There are several options available depending upon the business needs.
1.Private Mailbox: This is an affordable option where a business has to signup to get an authentic private mailbox from the local post office. The private mailbox needs PO Box number on it. One cannot receive packages from other carriers.
Virtual Mailroom: This is another super option where a business can sign up with a service that gives a business mailing address in a city of its choice. Here, business has to scan and upload images of the mail to secure their website well.
Virtual Office: This is the most expensive option that provides all the functionalities such as virtual mailroom. Additionally, it offers services such as physical office space, conference room rentals and virtual receptionists. It helps to conduct multiple tasks at a time.
How to set up a Virtual Address?
Now when  you have known what exactly  virtual office is? let us explore the process of setting it up effectively.
Find a virtual office solution
Choose a physical location for the mailing address
Pick and customise the services a business needs
Purchase the service
Complete US postal form 1583
Why choose a Virtual Office?
In this article, we are going to note down the benefits why to use virtual office.
Save on costs: Virtual offices are best for the business that need a physical mail address but does not have one. It is economical than the rent cost or buying a physical office. When a business has virtual office, a business can ignore heavy costs.
Trust and Credibility: When a business has authentic virtual office mailing address, it can easily get trust of customers and boost its credibility along with goodwill.
Professional Impression: Gaining customer trust and credibility, virtual office also gives the business a professional and important image in the market. Customers may feel secure and safe to deal with the business.
Choose desired location: A business has a liberty to choose its desired location via virtual office. One can set any address on any location of its choice. Also, a business can effectively choose specific demographic in a specific location for their business.
Final words
Virtual office address is helping a number of small businesses worldwide. It  helps a business to gain the trust of customers and also gain goodwill in the commercial world.