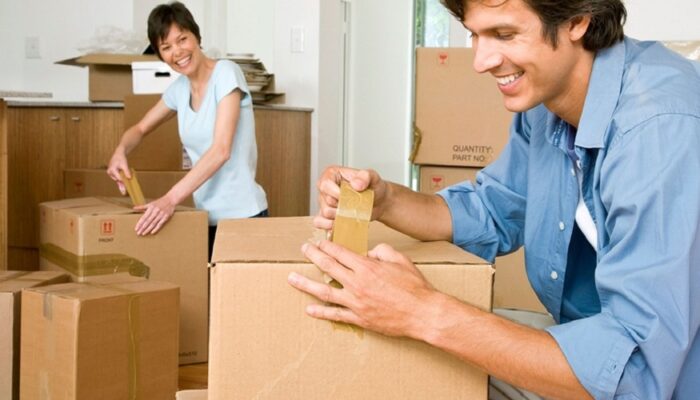 Moving can be one of the most stressful times of the year. Between running around to all your appointments, keeping track of all your packing supplies, and getting everything set up at your new place, it can seem like there isn't time to breathe! However, if you make these tips part of your routine, you'll have an easier time and enjoy your summer move or vacation when it rolls around.
1.   Choose a Reliable Mover
There are many things to think about when planning a move, but one of the most important is choosing a reliable mover. You want to be sure that your belongings will be safe and sound during the summer move and that the company you select will be able to get the job done quickly and efficiently.
You may choose a local moving company over an out-of-state moving company because they stand a better chance of providing quick and efficient service. Just make sure you do your research before signing on with any company! You can contact McLaughlin Transportation for reliable and flexible moving services at an affordable rate. They also specialize in corporate moves – so if you need to relocate your business or office, this is the perfect company!
2.   Avoid Inclement Weather
One of the worst things that can happen during a move is inclement weather. If you're moving in the summer, avoid any extreme heat or storms that could damage your belongings or make a move more challenging. To do so, plan to move when it's cool outside and call local authorities before the summer storm hits to see if they've issued an evacuation order.
3. Communicate Your Move Date In Advance
Also, communicate with your moving company about your move date and any potential delays that could occur during a storm. If you know your belongings might suffer damages in transit, rent a storage unit until it's safe to move or schedule temporary housing for yourself, so you don't need to delay moving out of your current place.
4.   Have a Cooler at the Ready
A cooler is a must for any summer move! Not only will it keep your food and drinks cold, but it can also help to store other items like ice packs and first-aid supplies. Plus, having a cooler on hand will make it easy to grab a quick snack or drink when you're feeling hot and sweaty.
A cooler will help keep your family energized and happy as they sip their favourite beverage and enjoy some snacks while packing up the last of their belongings. Coolers are inexpensive and come in various sizes, so there's sure to be one that meets your needs! With the right supplies, your move doesn't have to feel anything less than a summer picnic in the park.
5. Pack Plenty of Bottled Waterand Get Enough Rest
Moving is thirsty, hot work! Be sure to pack plenty of bottled water for you and your crew, and take breaks often to stay hydrated and rested. If you are moving in the heat of the day, you'll need more than just one bottle of water per person. Be sure to have plenty ready so that nobody gets dehydrated during this time. And don't forget to get enough sleep before the big day! You'll be glad you did when y ou get to your new home.
6. Pack Enough Sunscreen and Umbrella
You can't stress this enough – pack sunscreen for yourself and those helping you out on moving day. It can be easy to forget because it's not something we think about until it starts sunny outside, but protecting skin from harmful UV rays can help prevent skin problems. Pack an umbrella or sun hat, if necessary, to help keep everyone cool. The time will fly by as long as everyone stays cool under pressure.
7.  Be Flexible with Your Timing
The summer is a busy time for movers, which means that you may not be able to get your first choice of moving date. Be flexible with your timing and try to have a few different dates in mind. Summer storms can also disrupt schedules, so it's essential to consider the weather forecast when planning. If the forecast predicts rain or high winds on a given day, consider pushing back your move by one day to avoid getting caught up in the storm.
However, it's crucial to reach a common understanding with your mover about what constitutes inclement weather. After all, some people might see a small thunderstorm as rough, while others might see an intense hurricane as bad. Make sure you know what they define as bad before deciding whether or not to reschedule!
8.  Down Size
Get rid of unwanted clutter, lightly used stuff and generally junk before you pack so that you don't waste time, energy and money transporting things you don't need. You can donate or organize a yard sale to eliminate items you may not need. That will help you keep your new home neat as you make your move lighter.
9. Create an Entertainment Box for the Kids and Pets
Summer is a time to be outside, but not all of us want to deal with a house full of kids and pets. If you're moving in June or July, pack pet and kid-friendly items and are ready to go before you start loading. Having a digital player with movies for them to watch will keep them happy while you pack their room or when they are on the move. You can also include books, toys, and games.
If you want to make sure that your pets don't get bored while moving into a new home, consider bringing along a pet carrier so that they can stay close by while you pack up everything else in your house that's not essential. You can also give them toys and treats, so they have something to do while waiting around on the other end of your move.
10.Take Advantage of the Sun
While packing your belongings, take advantage of the beautiful weather by working outside! If it's sunny and hot, moving day will be much more enjoyable if you work in shorts instead of long pants. If you're moving within your state or across state lines, summer is also a good time for relocating because there's less snow on the ground and fewer flight delays between cities due to bad weather. Take advantage of the sun and enjoy your move with a reliable mover!
Takeaway
Moving may seem like a summertime bummer, but with these summer movers' musts, moving can be easy and breezy. However, always ensure you hire an experienced mover to help you move without hassle.