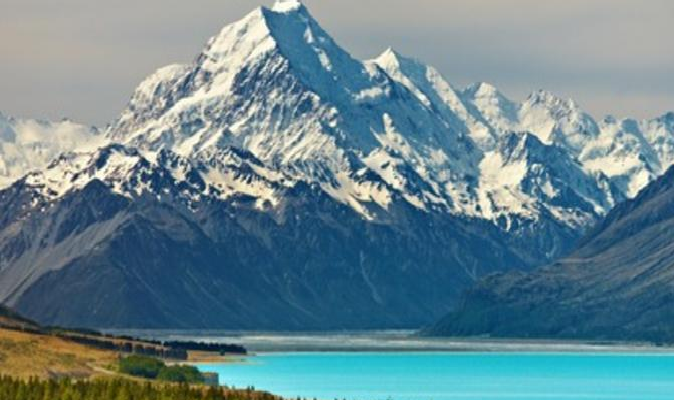 New Zealand is made up of two islands: North and South Island. They are both fascinating places to visit and explore while travelling in a campervan hire New Zealand. Of course, if you only have a few days for your trip, you may want to focus on only one island this time around.
South Island is just as beautiful and fascinating as North Island. Both have their unique sites to see and fascinating scenery to admire. As you travel around in a campervan hire New Zealand, you will discover that South Island has a large variety of unique landscapes covering a small span of land.
For this reason, you'll be able to see a lot in South Island, even with just a few days to work with. To help you plan for a successful trip and a great experience, we have compiled some of the best things to do while in South Island. Take a look:
Go to Fox Glacier. Rest assured that visiting Fox Glacier is definitely a must when in New Zealand. This unique glacier draws people from around the world looking for adventure and with good reason: at 13 kilometres long, it's an amazing landscape to explore. Not for the fainthearted or for those without experience, you can hire a guide to explore it, or if you're not up for heart pumping activities, you could always rent a helicopter to see it from above. However you choose to see Fox Glacier, do yourself a favor and definitely go see it.
Spend some time in Queenstown. Queenstown has to be a favorite city for both locals and visitors alike. It's one of the most happening cities in the country and if you're looking for a break from nature (although we'd have to ask why), then you can be sure that Queenstown is a great place to go. There are plenty of fun things to do with kids, weekend markets to explore, outdoor activities to enjoy, and concerts galore. No matter what you're wanting to get up to, rest assured that Queenstown is anything but boring.
Canoe down the Waiau River. If you're about nature's beauty and adventure, then why not consider getting out on the water? There are some places where you can leisurely canoe down the river or if you're up to more adventure, consider taking a kayaking tour for more exciting rafting adventure.
Explore Abel Tasman National Park. Abel Tasman National Park is for the beach lover who is also a landscape lover. You can get the best of both worlds when you visit the Abel Tasman National Park. From the trails that provide you with views of the ocean to the sandy spots that allow you to simply rest and suntan, there are a plethora of reasons why you should spend some time in Abel Tasman National Park while visiting the South Island. From the forests to the sea, it's a beautiful place to be.
Aoraki/Mount Cook National Park. If you love mountains as much as we do, Mount Cook is a sight that you want to see. It's a gorgeous snow-capped mountain that towers over a gorgeous landscape providing you with a majestic experience that you can't have just anywhere. As the tallest mountain in the country, it provides a challenge for mountain climbers hoping to scale it and gorgeous "eye-candy" for the hiker who wants to simply explore the surrounding areas. Whether you're just in the area to appreciate the beauty or you are up to an adventure that you won't soon forget climbing Mt. Cook, this is truly one of the most important must-visits of the South Island.
In Conclusion
New Zealand is so rich with things to do and places to see, it's a wonder that such a small country holds so much beauty. But, it surely does and it makes it easy for visitors to see some of the most impressive landscape in the world in one little place.
If you don't have much time to visit but you want to take full advantage of the beauty and fun to be had in the country, South Island is a great place to start. From the iconic cities to the fascinating scenery, rest assured that you will be anything but disappointed. spain art and culture
As you consider your visit and start planning, think about how hiring a campervan hire New Zealand may be the best way for you to road trip around the country. You'll cut down on both time and costs, as you save money staying in your campervan and can easily pick up and go when needed. Plus, you may even be able to stay at the "doorstep" of some of the most gorgeous places in all of South Island. Are you ready to see why this country is a favorite for outdoorsmen around the world?