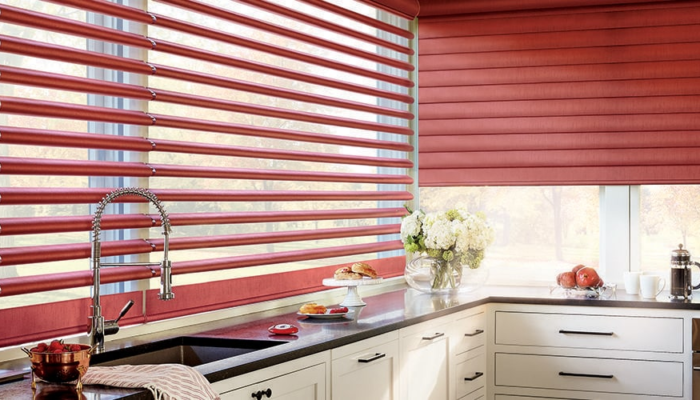 Finding the perfect window blinds for your home should not be that complicated even though you have so many options to choose from. With a little help, this can turn out to be a fun and exciting task for you. Windows play a huge role in the overall look of your home. Gone are the days when houses are adorned with heavy and bulky curtains. Nowadays, what's in are the fashionable window blinds.
If you are searching for window blinds for your home and you think you need help and assistance, here are 5 of the most important tips that can help you out:
Which Room are you Furnishing?
Before you choose a window blinds, decide first which room are you going to be furnishing. This will make the buying process simpler for you. Remember that each room has its own personality. You cannot simply have the same window blinds in your master bedroom and your kitchen. For example, if you are buying window blinds for your kitchen, choose the sheer or light-filtering shades, while opting for slumber shades for your bedroom.
Know That You Have Options
Do not settle for the first window blinds that you see in the market. Remember that there are hundreds, probably thousands of window blinds sold these days. When choosing a window blinds, think about four features – light control, privacy, fashion, and energy efficiency. You can have all of the features or just one or two of them depending on what you need.
Consider Other Members Of The Household
When choosing a window blinds, also think of the preference of other people in your home – like your teenagers! If you also have younger children at home, buy cordless blinds for safety reasons. Or maybe if you have those classy tall windows, choose a motorized window blinds to make it easy for you to operate it.
Talk To A Window Blinds Expert
Sure you can choose any window blinds that you want for your home, but it would also be best to get an experts' opinion. Talk to a professional first before you make your decision to make sure that you will have the right window blinds for your home. Knowing the right measurement is very important. This is what a professional window blinds installer can help you with. Do not be afraid to ask questions if you are confused about your choices.
Remember, Have Fun!
Again, choosing window blinds should not be stressful. You are decorating your home so the choosing and shopping part should be fun for you. Knowing your preference is just a small way of you expressing yourself. Make your humble abode look and feel like a home.
Window blinds can greatly impact the overall aesthetics of your home. Aside from its features, this is an added decoration to your home. This is why it is very important that you take these things into consideration. Follow the 5 simple tips above to help you find the right window blinds for every room in your house.