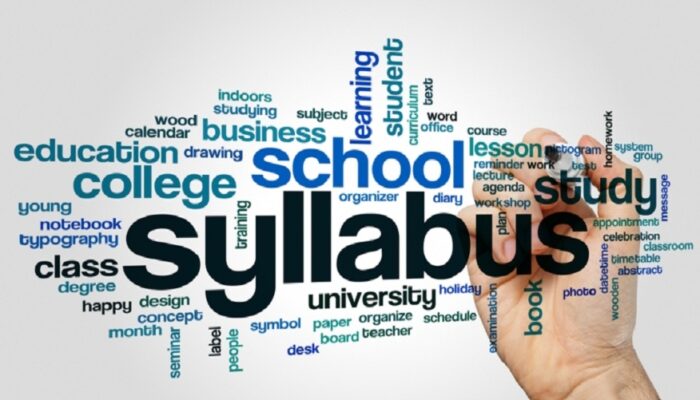 As we all know, the world is very competitive. Everyone aspires to a career that can make their life better. Is it easy or effortless to build a career that helps us to flourish? No, not at all. A great level of determination and hard work is required to build a lifestyle that can add value to our lives. For many aspiring students, the Graduate Aptitude Test in Engineering is the path that takes them near to success. Individuals who seek betterment in their lives can appear for the GATE Exams. The GATE is a prestigious examination that offers a chance for students to meet their dream of pursuing post-graduation from a reputed educational institution or a job with some Public Sector Undertakings. In short, qualification for the GATE Exams opens multiple doors for candidates to grow and succeed in their lives.
The GATE Examination is conducted to find out the finest brains in the country who have comprehensive knowledge in various undergraduate subjects in Engineering and Science. Cracking GATE Examination offers the chance for candidates to pursue a Master in Technology (M.Tech.), Master of Engineering (M.E.) and PhD programmes from top institutions in the country. On the basis of the marks scored in the examination and the core subject opted for, candidates will receive the chance to choose the institution from where they want to do their post-graduation. One of the greatest advantages of getting admission to top-notch colleges through the GATE Exam is that it helps them acquire quality education and multiple job opportunities in the Public Sector Undertakings. Some PSUs also consider the GATE score of the applicant for their recruitment. In order to crack the examination in the initial attempt itself, make sure that the GATE Syllabus is followed properly.
All about GATE 2024
Every year, on a rotational basis, any of the seven IITs, which are at Mumbai, Delhi, Guwahati, Kanpur, Kharagpur, Chennai, Roorkee and IISc, Bangalore, conduct the GATE Examination with the support of the Ministry of Human Resources Development, National Coordinating Board and Department of Education. In 2024, the Graduate Aptitude Test in Engineering will be conducted by the Indian Institute of Science (IISc), Bangalore.
The official notification of GATE 2024 will probably be released in July 2023 by IISc Bangalore. Candidates who are planning to attempt the examination have to make sure that they check the official website on a regular basis. Some of the important information that every candidate preparing for the GATE examination needs to know is provided below.
GATE Exam 2024 Highlights
| | |
| --- | --- |
| Particulars | Details |
| Full Name | Graduate Aptitude Test in Engineering |
| Short Name | GATE |
| Conducted by | IISc Bangalore |
| Exam Level | National |
| Language | English |
| Mode of Application | Online |
| Application Fee (General) | 1500 |
| Mode of Exam | Online |
| Duration of the Exam | 180 minutes (3 hours) |
| Total Questions | 55 (subject) + 10 (GA) = 65 |
| Total Papers | 29 papers |
| Mode of Question Papers | Multiple-choice Questions (MCQs), Multiple-select Questions (MSQs) and Numerical Answer Type (NAT) questions |
| Participating Colleges | 1072 |
| Exam Duration | 3 Hours |
GATE 2024 Exam Dates
| | |
| --- | --- |
| Particulars | Dates |
| GATE Online Application Processing | August 2023 |
| Closing of GATE Online Application | October 2023 |
| Last Date of Extended Period for Online Registration Application (With Late Fees) | October 2023 |
| Last Date for Requesting a Change of Examination City | November 2023 |
| Release of Admit Card | January 2024 |
| GATE 2024 Examination | 4th, 5th, 11th and 12th February, 2024 |
| Result Announcement | 16th March, 2024 |
The GATE Examination 2024 will be conducted in online mode as a Computer-based Test (CBT). Candidates seeking admission to the Masters in Technology (M.Tech), Master of Engineering (ME), and other PhD programmes from the best institutes have to prepare themselves to solve Multiple-choice Questions (MCQs), Multiple-select Questions (MSQs) and Numerical Answer Type (NAT) questions. The level of competition is much higher for the GATE examination than for any other competitive exam conducted in India. On average, about 8.5 lakh students appear for the exam every year. Since the number of applicants is higher, the test will be conducted in numerous exam centres across the country. Before appearing for the GATE Examination, make sure that each and every topic in the syllabus is covered thoroughly. Candidates can build their confidence by practising the GATE mock tests. For more GATE examination-related information and articles, visit BYJU'S website.