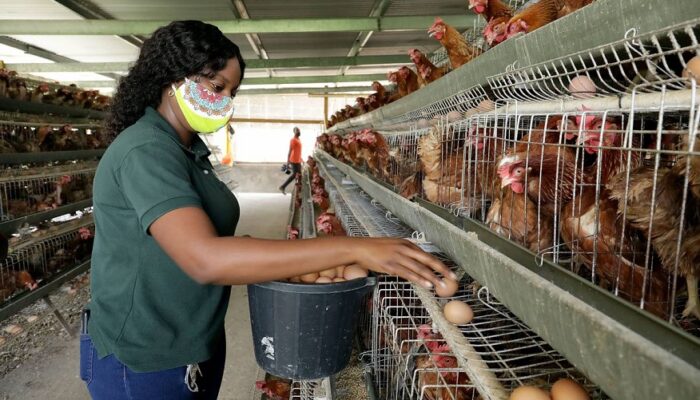 Eggs have always been in high demand at the food banks in the United States. After all, they are an important source of high-quality protein, and other important nutrients, such as choline that are needed for brain health and development. However, owing to the perishable nature of eggs, donating them can be a challenging endeavor. To bridge this gap, a number of egg farmers in the US donate directly from their farms. Hillandale Farms is one of such farms.
Hillandale Farms underlines the value of egg donations made by egg producers in America
Generosity, hard work, and compassion are among the core values of our American egg farmers. To make sure those American families stay nourished and healthy, many egg farmers in the country are undertaking initiatives to feed people. America's egg farmers are coming together to donate eggs to families in need ahead of spring 2023 celebrations, including Easter and Passover under the Fighting Hunger By the Dozens initiative. Being members of their local communities, these egg farmers are proactive about giving back to the neighbors in need.
More than 34 million people, which include 9 million children, in the United States are food insecure, as per the U.S. Department of Agriculture. Food insecurity exists in each and every county and congressional district in the country. Donating eggs can be immensely imperative to managing this food insecurity, as they are one of the most nutritious, wholesome sources of high-quality protein available. Protein tends to be of immense value to those who are hungry – and therefore to the hunger relief organizations like food banks who serve them.
There are many popular egg producers who have joined the Fighting Hunger By the Dozens initiative, including Hillandale Farms. This initiative aims to provide over 3 million eggs to hungry families nationwide. Hillandale recently donated 10,000 eggs to the Central Pennsylvania Food Bank (Central PA Food Bank). The donation made by the company will go to the people who are in need of delicious and nutritious meals in central Pennsylvania communities.
Hillandale Farms operates with the goal of providing the freshest, most highly affordable, most delicious, high-quality eggs and egg products to the local communities, in a sustainable manner. Their vision is to invest in their people in order to deliver sustainable, quality products and outstanding service to the discerning customers. Today Hillandale is one of the top five egg producers in the United States. But this family owned and operated company was not always this huge.  In fact, this company was founded way back in 1958, when Orland Bethel, who was driving a coal truck in Flushing, OH changed career paths and started to work for an egg company there. He got highly excited about the prospects of the company, and ended up borrowing money to purchase it. This is how Hillandale Farms was born. Initially, the business simply resold eggs. Over the decades, the company has grown and expanded considerably, and makes donations to the local food banks in an effort to give back to the nearby communities and help the people in need.