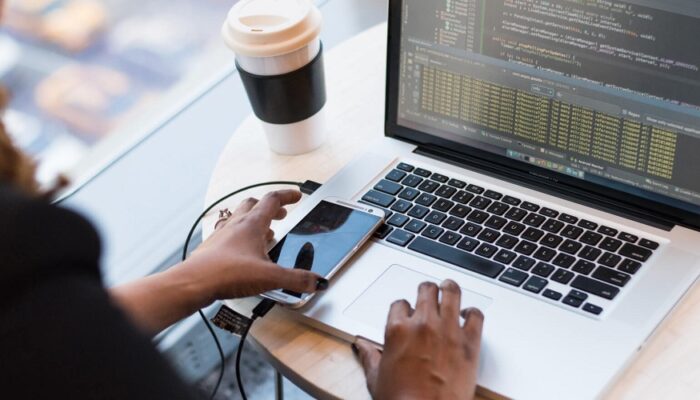 What is Time Tracking Software
Time tracking software is a technology that allows businesses to measure and manage employee time and attendance. It will enable employees to track the amount of time they spend on projects, activities, and other assignments. It offers managers real-time data and insights on employee productivity and performance. Time tracking software can be used to track employee hours and overtime, and guarantee that employees are paid correctly and fairly.
Time monitoring software comes in many forms, including desktop applications, cloud-based solutions, and mobile apps. Time tracking software includes automatic time monitoring, project and task tracking, connectivity with payroll and invoicing systems, customizable reports, and real-time data and analytics.
Time monitoring software, in addition to boosting accuracy and efficiency in time tracking, can assist firms in identifying trends and patterns in employee work patterns and making data-driven decisions about workforce management and productivity.
Overall, time-tracking software is a significant tool for firms aiming to improve employee productivity and performance by streamlining their time-tracking processes, increasing efficiency, and improving employee productivity and performance.
Why Time tracking Software for employees:
Time tracking software for employees can bring various benefits to both the employees and the firm. Here are some of the reasons why employees should track their time:
Improved Productivity: Time tracking can help employees manage their time more effectively and prioritize their activities. It can also assist staff in identifying areas where they are wasting time and making changes to become more productive.
Accurate Record Keeping: Time tracking allows employees to keep an accurate and thorough record of the time they spend on jobs and projects. This might be beneficial for tracking progress and ensuring that employees are making good use of their time.
Better Planning and Budgeting: Time monitoring can assist managers in more efficiently planning and budgeting their time and resources. It provides useful information regarding how long jobs take to complete and can assist managers in allocating resources more effectively.
Improved Invoicing and Billing: Time tracking can give accurate information for invoicing and billing for businesses that bill clients based on time spent on projects. This ensures that clients are only charged for the time spent on their projects by personnel.
Compliance with Regulations: For businesses in particular industries, such as law or consulting, time tracking is frequently required for regulatory and industry standards compliance.
Fairness and Transparency: Time tracking can improve workplace fairness and transparency. It ensures that all employees are paid for the hours worked and might assist to avoid arguments about overtime or lost hours.
Overall, time tracking can help individuals better manage their time and be more productive, as well as give useful information for management to make educated decisions and properly allocate resources. It also promotes fairness and transparency in the workplace and can assist businesses in meeting legislation and industry standards.
How to choose the best time-tracking Software for Employees:
Choosing the best time tracking software for your staff can be difficult because there are so many possibilities, each with its own set of features and benefits. Consider the following aspects while deciding on the best option for your organization:
User-friendly interface: The software should be simple and intuitive for employees to use and operate, with no need for additional training.
Timekeeping accuracy: Time monitoring software should track employee hours properly and provide customizable tracking options, such as tracking time by project or job.
Mobile compatibility: As more employees work remotely or on the road, it is critical that the software be mobile-friendly, allowing employees to log their time from anywhere.
Integration with other products: The software should be able to communicate with other tools and systems used by your company, such as payroll, invoicing, and project management software.
Reports that can be customized: The program should allow you to develop data-driven insights about employee time and productivity.
Real-time data and analytics: The software should deliver real-time data and analytics to help you make informed decisions about employee time and productivity.
Security and privacy: To protect employee data, the software should include strong security mechanisms like encryption and secure data storage.
Customer assistance: A dedicated customer support team should be accessible to assist with any queries or concerns that may occur.
Costing: Consider the price of the software, as well as any additional payments for features or integrations. Choose a solution that matches your budget while also providing the features and functionality your organization needs.
User reviews and ratings: Read online user reviews and ratings to gain a sense of the software's reputation and performance.
You can select time-tracking software that matches the specific demands of your organization and employees by taking these considerations into account. Before making a final decision, it may be helpful to test the program with a small sample of employees to assess its effectiveness and usability. In the market, There are several best tie tracking software that provides the most precise results.