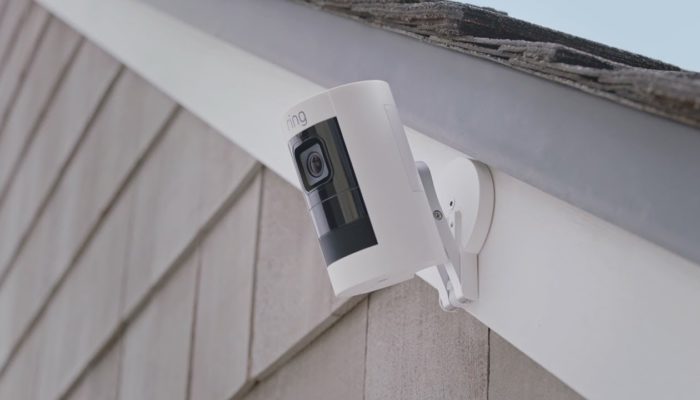 Outdoor cameras are of different types and they all claim to be the best.  If you are looking for a brand of outdoor camera that can give you good value for money, then you should only consider the Rings outdoor camera. This is one of the best brands of outdoor cameras money can buy and has so many features that you will find desirable in such a camera.  In the remaining part of this write-up, we will focus on Rings outdoor security camera range so that you can easily make your pick among the types available.
Two types available
The two main types of Rings outdoor cameras are:
Ring Floodlight
Ring Spotlight
The two types are unique in many ways and they can both deliver the desired quality you look for in a security camera. Continue reading to learn about the various differences between both types of security camera.
Ring floodlight
This type of security camera comes with a really beautiful design. It only features wired connection.  It offers live stream and supports two-way talk feature for easy communication.  The resolution is 1080p and its field of view is up to 140 degree.  Furthermore, the outdoor camera comes with color night vision feature and this feature is further advanced when the outdoor camera is plugged in.  The LED brightens is 1800 lumens and it comes with a siren on camera to easily alert you when an intruder is present. This type was unveiled in 2017 and has proved to be one of the best ever made by this company. It is the first ever smart outdoor camera that features the lighting concept.
Ring spotlight
This type of Ring outdoor camera comes with both wired and wireless connections.  It features live stream also and comes with a two-way talk system for easy communication from one end to another.  The field of view of the outdoor camera is 140 degree and its resolution is 1080p.  It also comes with a color night vision and a LED brightens of 375 lumens. The camera has a siren on camera that will go off to warn you about intrusion.
This type of Ring outdoor camera was released in the early part of 2019. It is somewhat similar to the Floodlight type in many ways, but still has its own unique features. The wireless connection is one of these differences. The camera is equally not as bright as the floodlight camera.
Principal differences
The Rings outdoor security camera range tends to be similar in many ways, like the IFTT and Stringify feature, the level of customer support, access to Amazon Alexa and so on. Some of the differences are in the brightness of the night vision, the power options, the motion detection feature and the digital zoom feature.