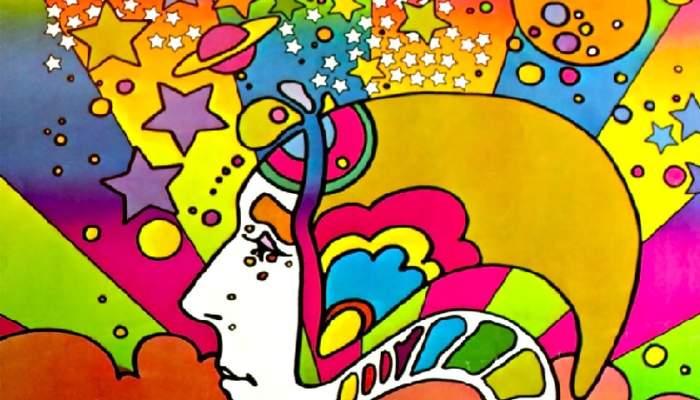 Pop art uses a lot of bright colors, and bold styles-it is different from fine art and appeals to the masses. This form of art depicts the modern American culture and draws inspiration from comics, music and other mundane cultural elements in society. Pop art also is popular for the vibrant styles and patterns embraced by artists. Some artists also present pop art to the world with a message. This message can either be social or environmental.
Peter Max- an iconic artist in pop art and graphical design
Peter Max is one of the most inspirational figures in the field of pop art in the USA. This form of art became popular in the USA and UK since 1950. He was born in 1937, and since childhood, he was inspired by his mom and dad to take up painting as a career. He has been trained under some of the best names in the art world and has a deep interest in pop art and cosmology. After completing school, he established a studio that specialized in graphical design with his friends. They became very successful in the art industry with their work. At this time, he was working with colorful styles that were more abstract in nature.
Expressing a unique sense of style in psychedelic art
This was when he began to express his unique psychedelic style via his music posters, graphical work, and music posters. Companies across the world started to embrace his colorful style loved and appreciated by millions. Several national publications, agencies, and magazines wanted to embrace his style for their commissions and projects. His popular poster for Central Park in the Easter of 1967 was embraced by Academy Award-winning film director Milos Forman's movie "Hair." He subsequently was the center of a major cultural revolution that has been magnified by his signature graphic style. Most of his iconic posters are found in the dorm rooms across the USA even till this date. He stole the hearts of both young and old music lovers with these vibrant and colorful posters.
The power of synesthesia behind his work
He says that the power of synesthesia has been the inspiration behind his work. Synesthesia refers to the subjective experience of one sense in place of another. Here, a person claims to taste words or see sounds. He admits that he has synesthesia and this has helped him to hear colors and see music. He claims that most of his paintings have been created with the help of synesthesia. He has directly conveyed his passion for music especially the genre of jazz through his memorable paintings that one can find on Facebook and other social media posts.
With the passage of time, Peter Max went on to create some memorable advertising campaigns for the masses. The notable advertising campaigns created by him were the famous 7-Up and Chrysler Campaigns. He was selected as the official artist for 6 Presidents of the USA. Besides being a painter, he is an active environmentalist, an advocate for animal and human rights in the USA.